Varuna D Jani
Agency, Studio Glyph
Brand Design, Editorial Design, Packaging and UI UX Design



A well-known designer jewellery brand, Varuna D Jani faced a peculiar challenge - Their products were considered exorbitantly priced, even though like other brands, they have a range of pricing. We worked in parallel with their business director to rectify this perception problem, inside out. While the design aesthetic of products and pieces were being revamped, we created a timeless identity for the brand that would go with the products. We also recognise that jewellery is such that design will necessarily evolve over time - however, the brand identity must have a much longer shelf life so it never is out-dated.

THE LOGO

An update of the original logo, we've made the lettering much stronger and bolder, in keeping with the newest product range and brand avatar.Used in delicate synchrony with a tricolour palette, the identity is predominantly white, complemented by blush, powder blue and mint.


BUSINESS CARDS
When it comes to jewellery, it's all about the details, and we wanted our business cards to convey the same. Being a contemporary brand, we kept the gold discretely on the sides - this sets us apart from most of our competition who tend to use gold excessively to look high-value. We think using it sparingly makes it even more precious.
STATIONERY DESIGN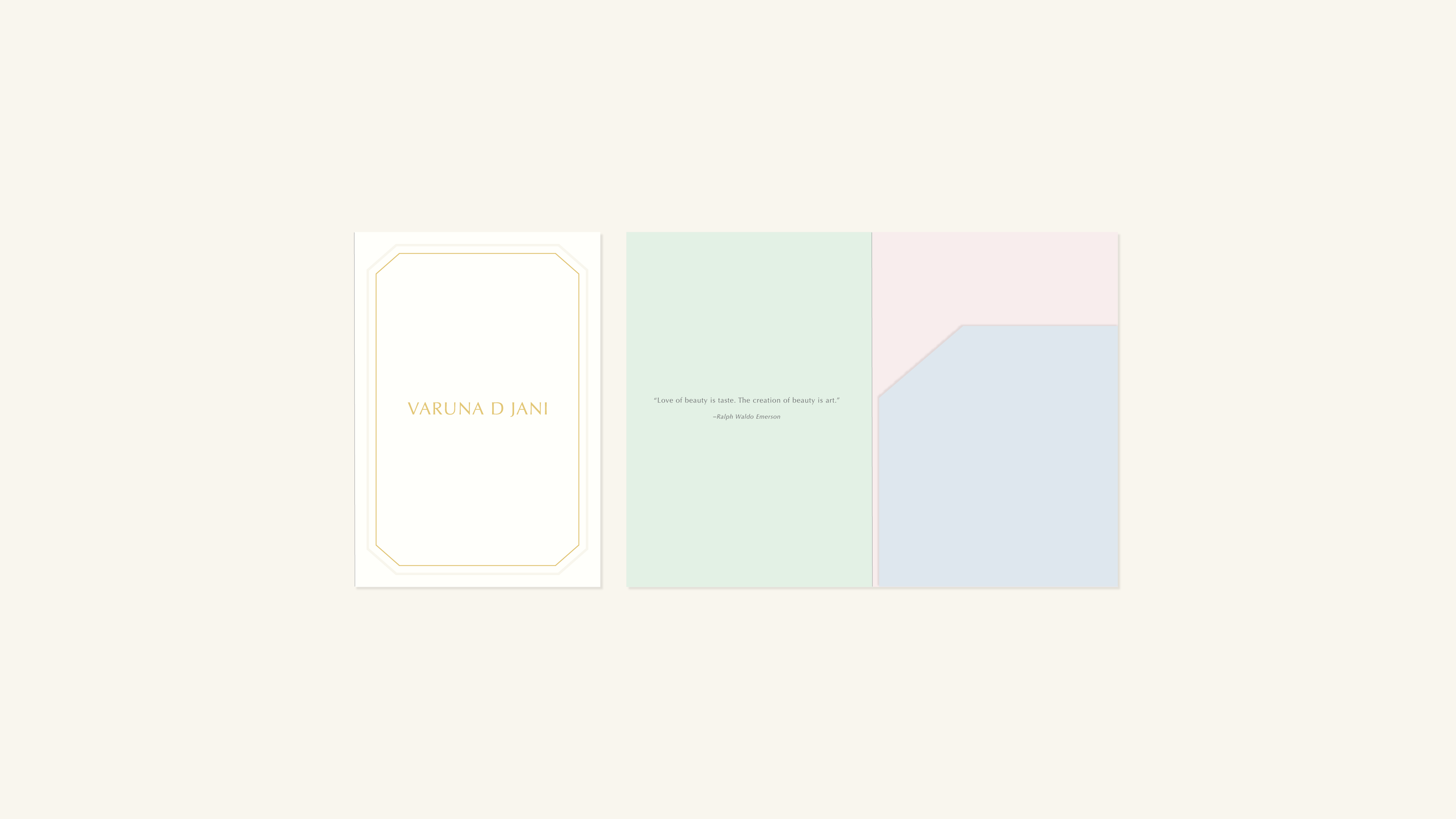 LOOKBOOK DESIGN
PACKAGING DESIGN
WEBSITE DESIGN